All About Eyez Optometry - Roshanak Nasr, O.D.
We thoroughly check the health of your eyes and get you to see and look your best in a comfortable personalized setting
Our one on one personalized , high quality approach to optometry makes Dr. Nasr and her team the eye and vision care providers of choice in the Downey area
We are a full service eye care provider and will take both eye emergencies as well as scheduled appointments. We offer vision financing options and will work with your insurance providers to ensure good eye health and vision care for all of our patients and their families
We are dedicated to keeping our patients comfortable and well informed at all times
We offer the following services : comprehensive eye exams , latest technology in retinal imaging using he latest model of optos Daytona , glaucoma evaluation, diabetic retinal exams, macular degeneration evaluation, contact lenses , hard to fit contacts including high astigmatic and keratoconus lenses as well as a dry eye clinic /spa . We offer promo line economical packages as well as high end designers and top of the line lenses.
Call us to become a part of our eye care family by scheduling an appointment with us today.
---
Dr Roshanak Nasr O.D. - Managing Doctor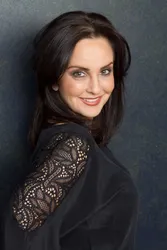 Dr Roshanak Nasr is therapeutic and glaucoma certified by board of optometry and has been caring for her patients since 2002. She is originally from Iran but has been living in Southern California since 1986. She graduated with a degree of psychology from SDSU in 1997 and received her doctorate degree from Southern California college of optometry in 2002. Her externship experiences included vision therapy and co-managing cataract, LASIK and ocular disease. She believes in treating her patients as you would treat your family members and with this philosophy you will always deliver the best care. Dr. Nasr has a busy life outside of work with two young boys and she tries to stay fit by practicing yoga and Pilates in her spare time.
---
Dr. Roshanak Nasr
Downey Optometrist | (562) 869-3937
9418 Firestone Blvd
Downey, CA 90241